A little while ago, I gave in to a long-held wish and bought myself a trail camera. If you haven't seen one of these, it's a camera which straps to a tree or mounts on a post, and works off a PIR sensor, with IR illumination so it can take shots in the dark. It can take either stills or video, or a combination of the two, and is fully weatherproof. It's made in woodland camouflage colours and runs off AA batteries. With an extra battery pack, it can be left for up to six months and will capture any object that is warmer than the background. This is the one I got - an American LTL Acorn Scouting Camera Ltl-5210A: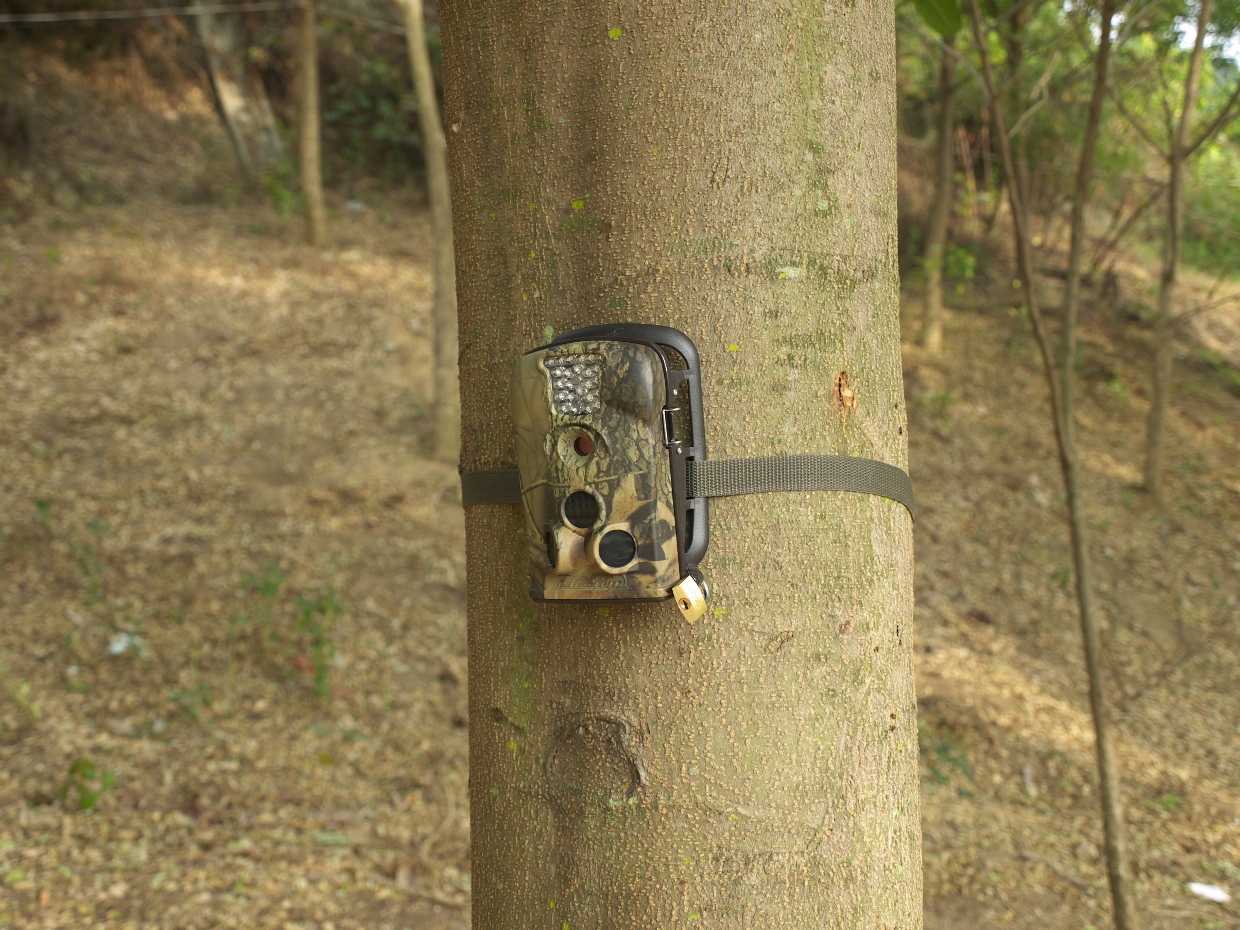 Padlock? It would prevent theft of the SD card, but not the camera, which is held by a nylon strap
So far, I have had some mildly interesting results, although I have to say that the camera's performance is slightly disappointing. Picture quality is modest (about as good as a cheap smartphone) and the range at night is only about 5m - that is, an object needs to be within 5m to trigger the camera, although it will capture an image up to about 15m, with the outer limits quite faint.
I have set it up at various places round the garden over several nights, and results have been getting better, so I imagine that with practice I can get some interesting images. So far, I have discovered that Rescue Cat is an early bird as well as a midnight rambler:
Monarch of all she surveys
and that the cat that the people in the cottage next door swear they know nothing about is a regular visitor:
We call him 'Pink Cat' and he really is pink, well, pinky-beige. Not in this photo, though
But the best of all is an answer to the question: Who has been leaving the small black turds in the middle of the lawn? When Bonkers Dog was alive, he would regularly come home with lovely doggy aftershave in the form of stinking black streaks on his neck. Now we know why:
Don't mind me, I'm just off for a quick dump
Need to find the exact spot for maximum impact
Got it. Exactly on a line between kitchen door and compost bin, hur hur
I know of several places where badgers run, and the next step (after satisfying the fox curiosity) will be to put the camera deep in the woods for a few nights and see what transpires.